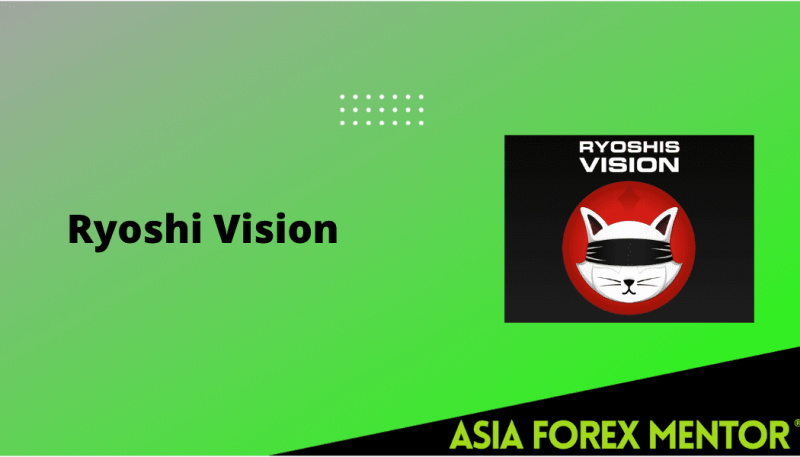 As is well known, centralized institutions suffer from several structural problems that prevent them from keeping up with speedier advancement and adaptation.
However, the world needs a creative force that can quickly implement answers than centralized organizations. So, we should distribute the decision-making power among all levels of hierarchy to meet today's difficulties at the speed of our generation's demands. Decentralized strategies are thus one of our most effective tools in this situation.
As a result, Ryoshi's Vision was created as a truly decentralized project, following Ryoshi's plan for the SHIBA community.
The platform's major goal is to upend the entertainment and technology industries by developing tools for players, developers, artists, and numerous other actors across various industries.
Also Read: Meme Stocks:Tips And Tricks
Contents
What is Ryoshis Vision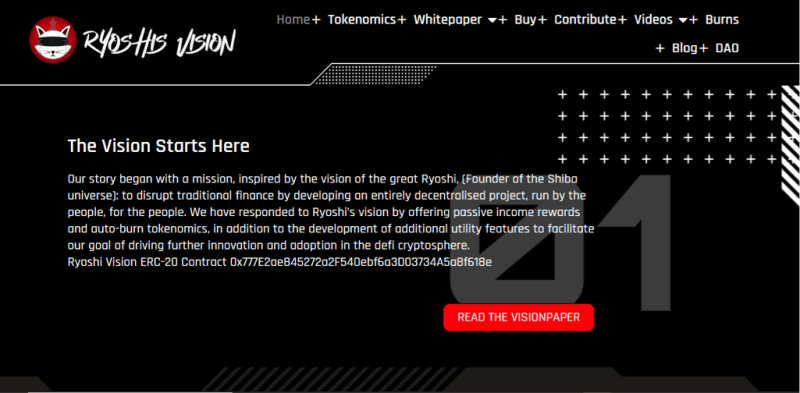 The token Ryoshis Vision (RYOSHI) is an ERC 20 token named after and inspired by Great Ryoshi, who founded the Shiba Universe.
He developed the Shiba Universe as a truly decentralized project that is managed by the people, for the people, to upend conventional financial systems.
Shiba Universe's mission is to "realize a process of self-actualization through the playing field of blockchain," in Ryoshi's words.
The Ryoshis Vision team has the same goal in mind. RYOSHI supports the ShibaSwap ecosystem and adheres to Ryoshi's key principles, although it is separate from the active ShibaSwap project.
What is moving Ryoshis Vision vs. USD price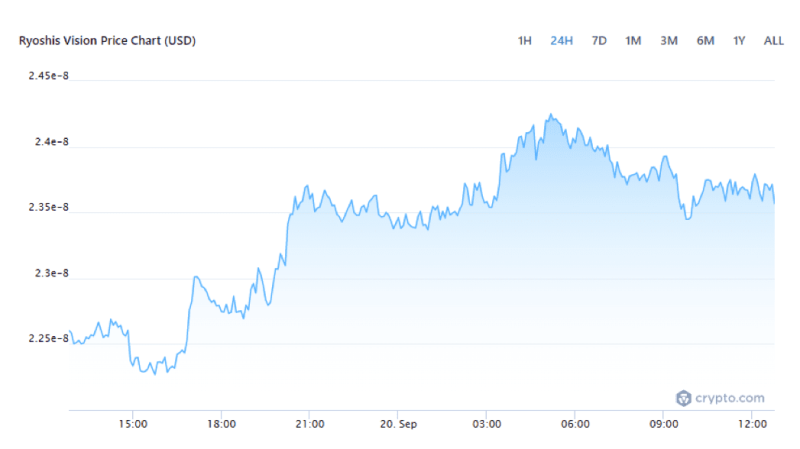 As a default deflationary token, RYOSHI is intended to support a rising price floor. It is deflationary because 1% of each transaction is removed and permanently burned to the $SHIB address.
The burn makes the situation conducive to HODLing (hang on for dear life). The value of the remaining tokens rises proportionately as the token supply decreases since long-term holding is rewarded.
When a portion of tokens is transferred to a wallet without a private key, it is known as burning cryptocurrency, which lowers the circulating supply and raises market value.
The second feature is the distribution of 1% of all transactions to ShibaSwap-buried x SHIB holders. Normally, any transaction may necessitate setting a 2.5% slippage.
Protection against sandwich bot activity is the third feature. Sandwich bots are programs that look for pending transactions and simultaneously make a buy-sell order to collect the difference between the orders at that precise moment. Users can earn extra tokens by avoiding such bots.
On the Ethereum network, the Ryoshi token is a community-driven ERC20 token. The token burns were also developed with three major objectives in mind.
The initial objective is to turn community ideas and projects into services in line with the fundamental principles of the platform.
The second objective is to reward holders through built-in burn mechanisms and deflationary token economics.
Encouragement of community voting and involvement in project decisions is the third objective.
Where can I get Ryoshis Vision Coin?
You can buy Ryoshis Vision directly from the app using Coinbase Wallet on your phone. On the Assets tab, click the (+) Buy.
Next, select the "Trade" option to exchange ETH for any token that adheres to the Ethereum protocol (also known as "ERC-20 tokens").
Select Ryoshis Vision by tapping "pick coin." Enter how much ETH you want to trade for Ryoshis Vision.
Don't forget to budget for transaction costs. To complete, confirm your purchase and adhere to the on-screen instructions.
Tap the "Convert" button if you're using the Coinbase Wallet extension. Look for Ryoshis Vision and enter the amount of ETH you want to trade for Ryoshis Vision.
Remember to budget for transaction fees. Confirm the order and follow the on-screen instructions to complete it.
Also Read: Blockfi vs Coinbase
Ryoshi's perception of the current price change
In the last week, Ryoshis Vision's price has decreased by 33.49%. On the previous day, the price dropped by 1.35%. The cost dropped by 0.91% in the most recent hour alone.
$0.000022 is Ryoshis Vision's all-time high. The current price stands around $0.000002, which is 88.92% lower than its highest peak.
Ryoshis Vision price prediction
In 2021, Ryoshis Vision experienced a lot. We have separated the most recent Ryoshi price prediction into short-term and long-term Ryoshis Vision price predictions to make them easier to understand.
Ryoshi's trading volume at the time this article was written was $157,000. In the last 30 days, Ryoshis Vision has decreased by -18.569%.
Ryoshis Vision's Long-Term Price Forecast
Ryoshis Vision was last seen at $2.248, with a market cap of $0 and a trading volume of $157,923.
Ryoshi price prediction is possible by analyzing historical price action, current developments, and social sentiment from the community.
According to our analysis, the price of Ryoshis Vision in 2022 should range between $3.384 and $5.077, with the average price of RYOSHI being around $4.23.

Market Cap of Ryoshis Vision
A Primer on Cryptocurrency Market Cap, One of the Most Important DeFi Metrics.
Market cap is the benchmark used by investors to evaluate both equities and cryptocurrencies. The market cap of a publicly listed firm is a direct reflection of its value.
We can calculate it by dividing the total number of shares in the corporation by the Ryoshis share price.
But cryptocurrencies are not businesses. Digital tokens do not reflect an ownership stake in the company, in contrast to equities.
With a current market cap of USD 0, the price of Ryoshis Vision is currently $ 0.0000001 per (RYOSHI/USD).
Market Cap as a Tool for Investing
Both stocks and cryptocurrencies make their market cap debuts through initial public offers, or IPOs, for the former and initial coin offerings, or ICOs, for the latter.
Most significantly, market cap aids in gauging how investors see an asset's potential.
It's crucial to comprehend how market value functions in TradFi. The market cap of equity indicates the value of a listed company.
Ryoshis Vision price chart and 24-hour trading volume
The live Ryoshis Vision's current price is USD 2.34e-8 with a USD 134,301 24-hour trading volume. We continuously update our RYOSHI to USD pricing.
On the previous day, Ryoshis Vision decreased by 1.20%. With a live market cap of not available, the current CoinMarketCap ranking is #3575.
On November 8, 2021, Ryoshis Vision reached an all-time highest price paid of $0.000001186805. (11 months) on trading volume.
The distribution plan: Ryoshi's Vision rewards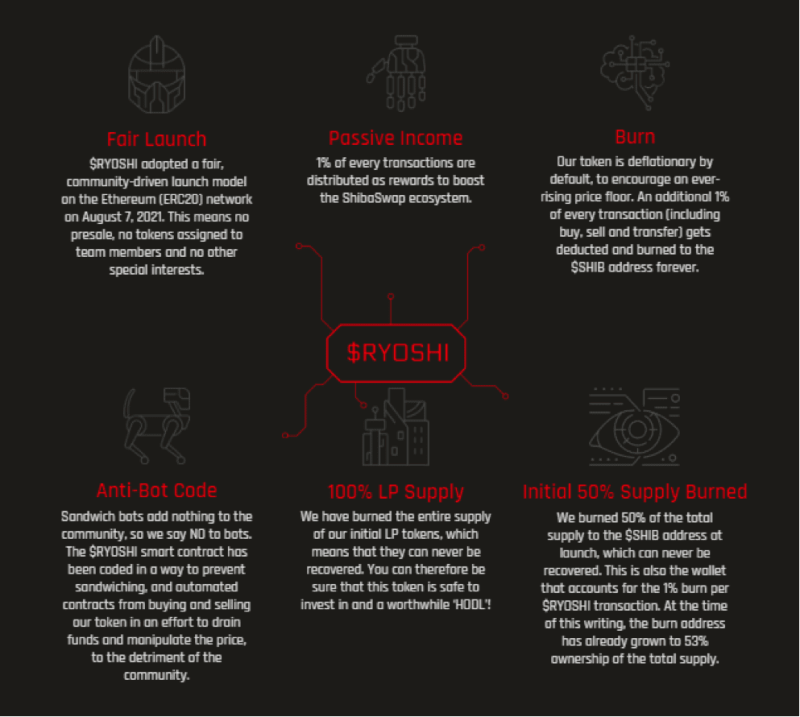 Every SHIB (staked SHIB on ShibaSwap) holder will receive the same amount of reward money during the first 20 weeks of phase one of reward distribution.
Burnt SHIB holders had been waiting for the subsequent distribution since May 17, 2022, when the first round of rewards distribution to owners of burned SHIBs began.
Following the post-phase one distribution plan, half of the total awards would be given to RYOSHI WARRIORS when phase two started:
49% of the owners of the burnt Shiba Inu pool
49% proportionate to RYOSHI liquidity pool tokens staked by ShibaSwap users
1% to the wallet for the ShibaSwap project
1% goes to the RYOSHI project wallet
Bottomline
Shiba Inu coins have been burned 410.37 trillion times, according to data from Shibburn.com. The amount of Shiba Inu coins burned significantly increased after the release of Ryoshis Vision incentives for burned Shib.
In April 2022, the designers of Ryoshis Vision collaborated to construct the Shiba Inu burn gateway. The ERC20 token Ryoshis Vision was established in memory of "Ryoshi," the brains behind the Shiba Inu ecosystem. While Ryoshi inexplicably vanished a few weeks ago, Ryoshi Vision works to realize the creator of Shiba Inu's dream.