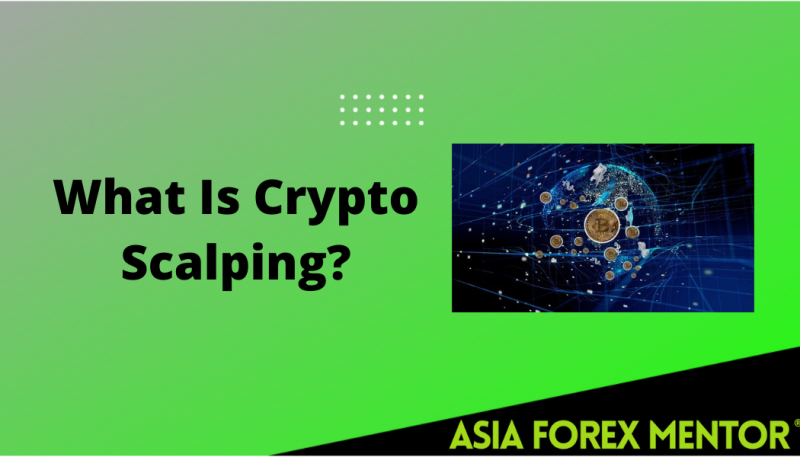 Banks are in panic mode because of the rising popularity of cryptocurrency. Digital currency is perceived as the replacement for standard payment methods, and the stock market is exploiting the interest in crypto.
Most new traders should not underestimate the volatility of cryptocurrencies.
Still, they can be profitable if investors adapt their trading style and use the appropriate scalping strategies.
Scalping is not a term only used when selling sports tickets at inflated prices. It has found its place in the trading dictionary as a short-term intraday tactic.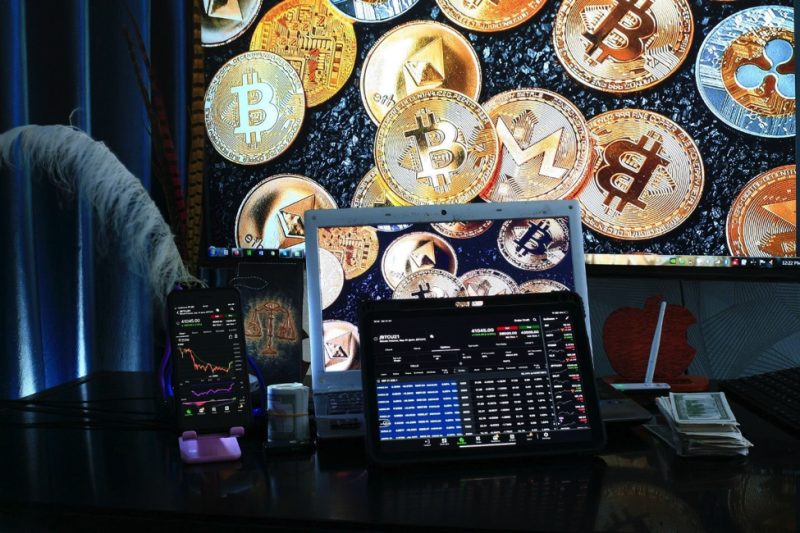 The concept is for investors, also known as crypto traders, to make small but consistent earnings that steadily grow by reacting to price movements.
A profitable balance on a bank account is the final result after a scalping trading day.
In a crypto trading strategy, candlestick chart patterns are the preferred method for scalpers, they stay away from fundamental analysis.
Contents
What Is Scalp Trading?
Scalp traders profit from small price movements without targeting huge profits. Investors use scalping as part of their strategic focus on making a lot of trades in a limited time period.
This means accumulating fractional gains that over time result in an appreciable profit.
Because it is a short-term trading strategy, investors must react quickly and not waste time making decisions.
Scalpers make a move when enthusiasm rises about an asset that has high volume and solid liquidity. The strategy is not for investors without serious knowledge about the market dynamics.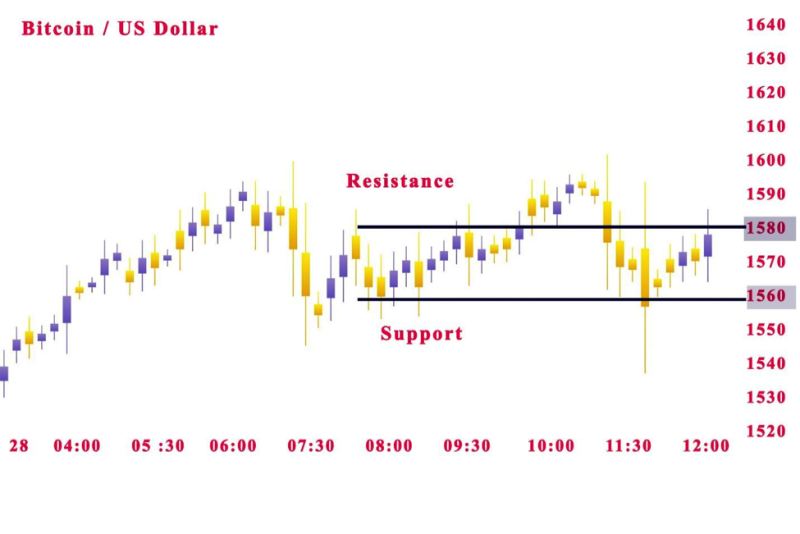 Why Focus On Crypto?
The stock market presents many possibilities for transactions, while most traders focus on stocks from reputable companies or start-ups that show proms, some want to cash in fast with emerging technology that have the potential to bring disruption to an industry.
Many traders focus on scalping cryptocurrencies because of the persistent price action. Patient investors can make profits, but it's crucial not to be greedy.
Positions are abandoned the moment they bring in profits, which is rarely above 2%, and that can be discouraging to many who think earning will constantly flow in their direction.
Also read: How to Day Trade Crypto
How Crypto Scalping Generates Profits?
Investors construct their trading system to maximize the largest possible profits, the scalping techniques are usually derived from real-time technical analysis. The average positions are started every five to ten minutes.
With an automated trading system, an original program is formulated by scalpers to support their strategies. This strategy reduces risks and is active even when trades are not personally involved in the trade.
There are two ways to perform crypto scalp trading, and they are manually or automated with software. To understand manual crypto trading, investors have to carefully follow the market movement and observe trades.
Profit is made by timely reacting to the crucial point of market movements.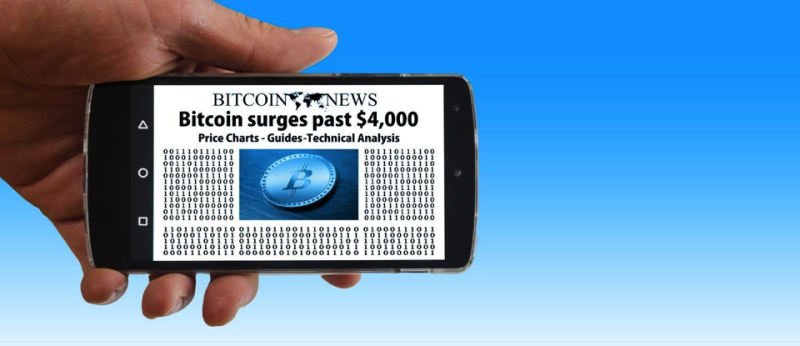 Similarities With Forex Trading Strategy
The concepts of forex and crypto are comparable in several aspects. Both are driven by the standard market principle of supply and demand, which influences the price of both crypto and currency.
With the help of online trading platforms, you can simultaneously trade several assets.
The crypto market is new and volatile, creating inconsistency in the performance of the assets. But because cryptocurrencies are volatile, they create more possibilities to produce profits.
The biggest difference is that cryptocurrencies can be traded at any time day or night, while the forex market is open only on workdays. The forex market is regulated, while cryptocurrencies are still in a gray zone making them more unpredictable.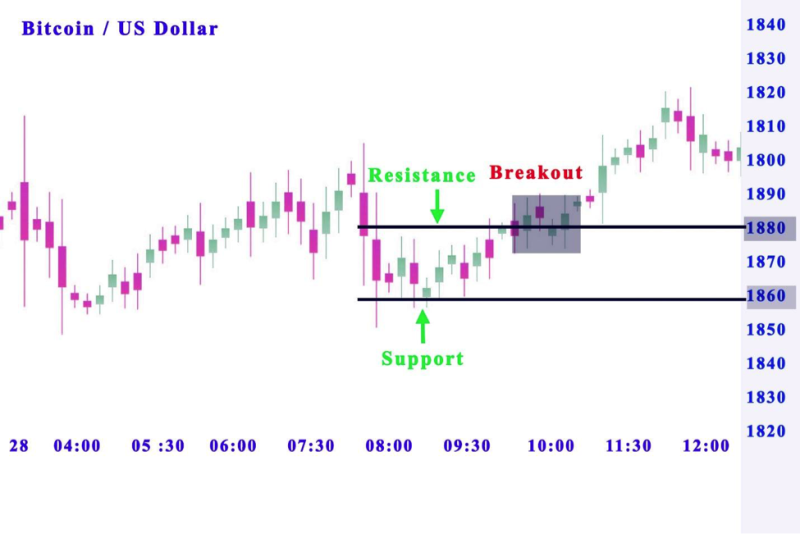 Difference Between Scalping And Day Trading
The time frame in which transactions happen is the biggest difference between day trading and scalp trading.
Both day trading and scalp trading are referred to as intraday trading because they happen in a single day, using short-term price action to make profits, making scalping trading more appealing than day trading.
Also read: Crypto Market vs Stock Market
Scalping Trading Strategies
Cryptocurrencies are more volatile than forex, which means the crypto market operates differently. Forcing investors to adapt their strategies for the appropriate conditions.
We have been talking about cryptocurrencies in general terms, still, most investors have to understand that there are several types of crypto.
Bitcoin has become a synonym for digital currency, and new traders can begin trading with it, before moving on to Ethereum which is more volatile.
Research the market and get a grasp of the subject before starting to trade cryptocurrencies, if they are hailed as the best new thing it doesn't mean by default that they are risk-free.
When a country implements regulation limiting the use of crypto in the economy, the market panics, and the value of a given cryptocurrency goes down, in effect hurting your profits.
Range Trading
A popular scalping strategy is range trading, basically observing the price movement and focusing on both long and short levels at various times, about the price's position in the range.
The bottom and top on the candlestick chart will show the range that is support and resistance lines. When the range is broken, traders will try to buy at support and sell at resistance.
Scalpers can use a limit order to long crypto, most useful at a lower entry price in the range in a positive direction when the market approaches the support level. Scalpers trade ranges when markets are flat.
Bid-Ask Spread
Some scalpers try to benefit from the bid-ask spread, the difference between the asking and bid price. The concept is to start a position at the ask or bid price and exit it quickly.
In scalp trading, the bid-ask spread occurs in two instances.
A wide bid-ask spread is when the asking price is higher and the bid price is lower than usual. The probable cause of this scenario is that there are more buyers than sellers. Crypto scalpers will be selling at this point.
A narrow bid-ask spread is when the asking price is lower and the bid price is higher than normal. Buyers exceed sellers in these situations, making for a lower asking price and the bid will be larger. Scalpers use it to speed up the buy-in density, managing the selling pressure.
Margin Trading
Margin trading uses a third party's funds instead of your own to improve profits, enabling investors to work with higher amounts and to receive more profits in turn.
Some traders trade with margin trading in the cryptocurrency market, and few cryptocurrency exchanges offer margin funds.
This generates results because scalping needs huge capital for results.
Arbitrage
Arbitrage is productive when used in crypto trading because of the market's natural volatility. This trading happens when a broker receives his profits from the variation in the identical asset prices by purchasing and selling them in different markets. An arbitrage scalper performs them almost concurrently.
With arbitrage trading, you can use spatial or pairing arbitrage.
With spatial arbitrage investors concurrently start a long and a short position at different exchanges, which enables them to hedge against changes in different trends.
On the other hand, with pairing arbitrage, traders benefit from trading pair's changes, for example, shorting the main crypto pair to reduce risks.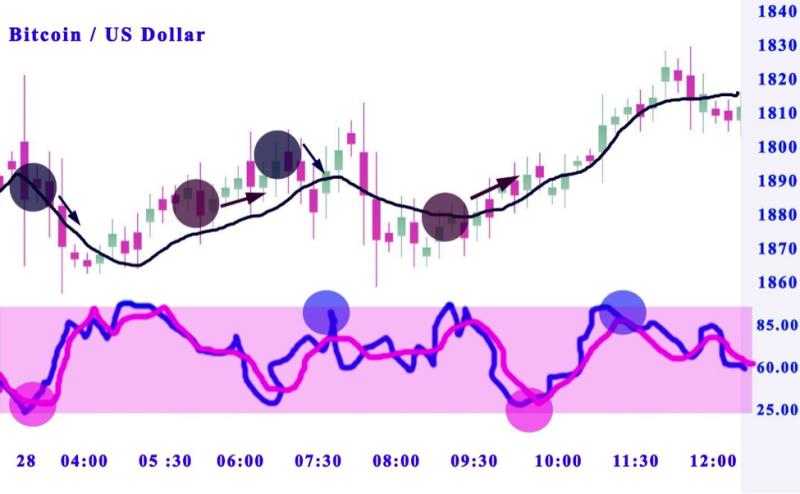 Pros Of Scalping Crypto
Trading experience is a factor on the market, however, with the proper strategy for cryptocurrencies, everybody can be successful.
Profitable – With the proper attitude and disciplined investors can collect small profits frequently over time, which can result in huge profits after the trading session.
Automated – Scalping crypto strategies is practical with automation. It doesn't make a difference in the form of investing, making it more stress-free.
Reduced risk – The small position sizes bring a lower level of risk than longer-term day trading.
Cons Of Scalping Crypto
Every strategy has limitations that need to be understood before implementing scalping methods.
Competition with bots – There is a benefit to automation but at the same time you are competing with intelligent bots.
Fees – You have to perform several trades per day, you can have to pay a few fees. Calculate the expense of the strategy before selecting a crypto broker.
Leverage – If you are margin trading, the use of leverage can be hugely risky, especially for beginners in crypto trading.
Commitment, speed, and patience –Scalping is a high-risk strategy that is more appropriate for veteran traders.
Time Frame to Scalp Cryptocurrencies
The appropriate time frames for scalping are from one to 30 minutes. The selected time frames regulate the number of buy and sell signals produced at any point in time.
The best time frame selected by scalpers is a five-minute chart, making it the key variation amid scalping and day trading.
Crypto trading often relies on technical analysis and not fundamental factors.
Smart scalp traders interpret candlestick arrangements and use cryptocurrency indicators such as the Fibonacci tools or the Bollinger Bands.
Scalping Crypto Trading Tools
Scalping can be performed with different tools, but no matter the chosen instrument the proficiency is tied to the trader's knowledge.
Some of the tools that you can use are the following:
Crypto Trading Charts
It is not possible to scalp without the help of price and volume charts. The important data for a proper investment can be obtained from the volume and price in the given market.
In combination with trading charts, using tools like stop-loss is great for logical decisions.
Technical Indicators
Scalping crypto strategies produce good results if implemented with some trading indicators that are appropriate or smaller timeframes and fast realization.
Because crypto markets like Bitcoin are great for trend-following strategies, the MACD is an excellent example of using the indicator to observe scalping trends and decide on buy or sell signals.
It can be used in combination with SMA or EMA indicators.
Bots
Automated trading is attractive for investors because it makes it easier to perform intensity tasks continually.
Crypto trading bots typically consider the Relative Strength Index (RSI), support and resistance, and moving averages when scanning the market. The software work automated with defined criteria.
Crypto Scalping Trading Tips
Several tips can be useful if constructing a scalping trading strategy. Research market data before using a strategy.
The market can move against you, so it is best to be prepared.
Prepare in advance with a wallet and trade platforms before starting to purchase and sell digital coins
Practice with the charts and bots you are going to use in the market so you can get experience scalping in crypto.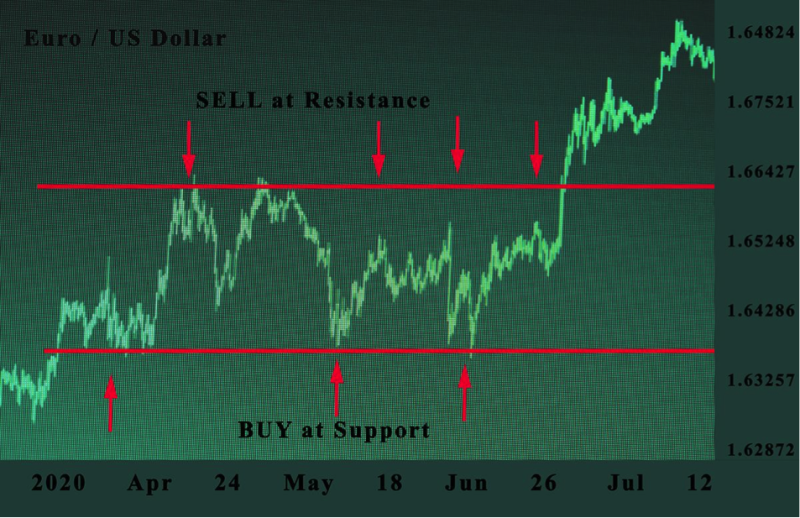 Conclusion
Traders that are new to the market should be careful and check the risks that come with scalping cryptos. Make sure to learn charting indicators and trading bots.
Profitable trades are possible with relatively small price movements for small gains when using a quality trading platform.
The key to becoming a successful crypto scalper is to improve charting interpretation skills and knowledge of different crypto trading strategies.
Most traders will stop trading during sideways and negative price actions.
Scalping crypto traders chose market signals, to instruct decisions on the best moments to buy and sell. Crypto signals interpret market conditions, helping to make predictions on when to buy or sell.
If you are interested in a crypto scalping strategy and plan to use it as a day trader you need to get financial advice on the proper trading technique to generate profits.
FAQs
Is Crypto Scalping Profitable?
Yes, scalping crypto is a profitable trading strategy because of its volatile nature, large movements in price can result in profits.
Is Scalping Crypto Illegal?
Scalping is legal, still, some brokers may not approve of it, and it's an individual decision. The large volume of trades in a short period is what discourages some from allowing the strategy.
Is Scalping Good For Beginners?
No, it's not recommended for new traders because short time frames are used where there is no time for making informed trading decisions, experience is needed to make fast moves.
How Do You Trade Crypto On The Scalp?
Scalping crypto involves small and frequent trades that attempt to produce large profits at the end of the trading day.