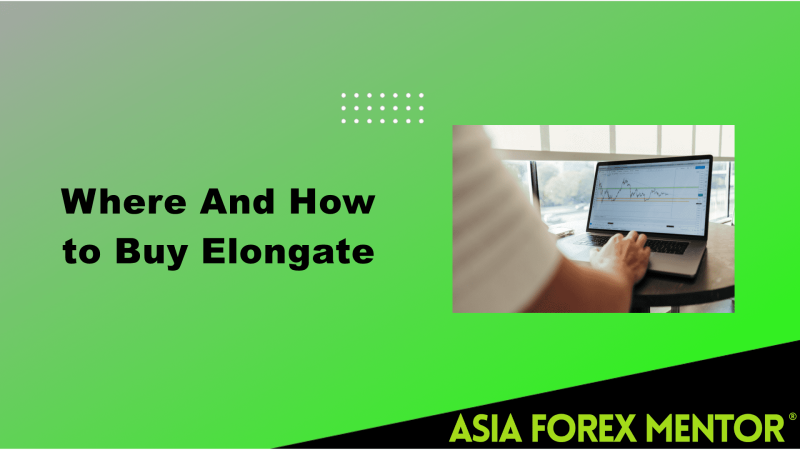 When it comes to the availability of any digital currency, alot of factors, like protocol and location, come into play. That's why you'll find that some cryptocurrencies are more challenging to come by than others, and unfortunately, the ElonGate crypto is one such cryptocurrencies.
A key reason the ElonGate crypto isn't readily available for most retail traders is that it's not available on most popular exchange platforms, such as Coinbase. That said, where there's a will, there is a way. In today's guide, we'll evaluate every option available you can exploit to buy ElonGate crypto.
Also, as you're about to learn, the scarcity of this Binance token hasn't stopped it from becoming a new favorite in the Binance Smart Chain world – and for good reason(s). Without further ado, let's jump into this.
Also Read: Where And How To Buy SpaceX Stock: A Step-by-Step Guide
Contents
What Is The ElonGate Crypto?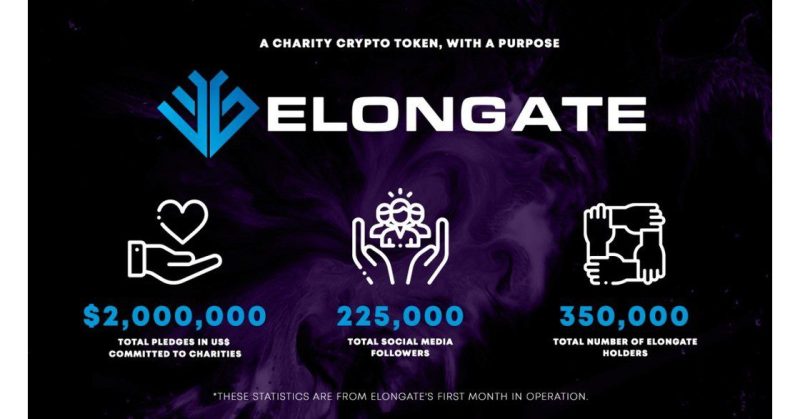 The ElonGate crypto is a BEP 20 token established on the Binance Smart Chain network. So basically, the ElonGate cryptocurrency is similar to ERC 20 tokens that you find on the Ethereum blockchain – but instead of the Ethereum platform, the ElonGate cryptocurrency uses the Binance Smart Chain blockchain platform.
Why go for a BEP 20 token instead of an ERC 20 one? Well, the Ethereum blockchain network is currently plagued with high gas fees, making it a challenge for investors and traders with small amounts to make use of its network.
The Binance Smart Chain, on the other hand, utilizes a one-of-a-kind proof-of-stake model in order to secure its network. This, in turn, ensures that the blockchain can process transactions on its network at fractions of the cost that it'd usually take on the Ethereum network.
That said, note that the speed and efficiency at which the Binance Smart Chain platform processes its transactions does come at a price. Unlike the Ethereum network, Binance Smart Chain is way more centralized since Binance controls a huge portion of validators on the blockchain network.
Other than that, ElonGate tokens have similar token economics (tokenomics) to other tokens on the Binance Smart Chain, like SafeMoon. For instance, both ElonGate and SafeMoon have decent daily trading volumes and ridiculously high maximum supplies. ElonGate boasts a max circulating supply of approx. 600 trillion tokens, whereas SafeMoon has a max circulating supply of approx. 640 trillion.
Also worth noting, the high circulating supply of ElonGate tokens directly affects their price, allowing them to remain significantly cheaper while simultaneously retaining their multi-million market cap. Technically speaking, the supply of ElonGate coins is deflationary since tokens are continually burned as traders sell and close out their positions. A portion of funds recovered as transaction fees are then placed into a Binance Smart Chain charity pool where proceeds from the tokens mentioned are donated to charities of the community's choice.
Now let's skip to the most exciting section of the post and learn how to buy ElonGate crypto.
How To Buy ElonGate Crypto
As we noted earlier, one of the two main issues with ElonGate is its availability. That's because the crypto token isn't available on most popular crypto exchanges. Those who want to buy ElonGate tokens will only find them on one of two crypto exchange platforms: Binance and PancakeSwap. We'll review how to buy ElonGate crypto using both.
Step 1: Open a Binance Account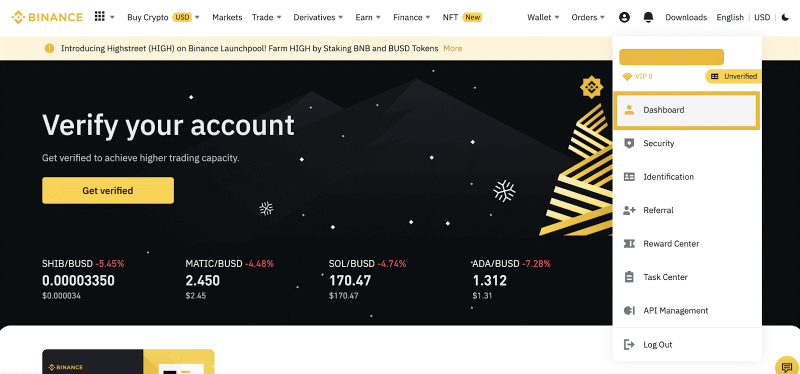 Steps under how to buy ElonGate crypto begin with creating a Binance account. This is the same step you'll begin with when buying any other BEP 20 Binance token. If you are from the United States, then chances are it'll take several days for your Binance account to get approved.
If your computer's IP address is not from the United States, however, you can get your Binance account approved in less than an hour.
Once your Binance account is approved, you'll need to start by buying Binance tokens (BnB tokens) as these are the ones you'll use when buying ElonGate tokens. As such, ensure you buy BnB tokens that match the exact amount required to buy ElonGate in the next steps. Oh, and to buy BnB tokens to start trading, you'll need fiat currency since that's the most accessible payment method.
And for your security, ensure you activate the two factor authentication feature.
Step 2: Download Trust Wallet or the MetaMask Wallet
A software wallet is required to purchase ElonGate tokens on Pancakeswap. The three best exchange wallet options you can use with Pancakeswap include Trust Wallet, the MetaMask wallet, and the Binance wallet.
MetaMask is readily available on the google chrome store whereas one can download Trust Wallet both on Android and iOS.a great advantage of MetaMask is that it's also available as a google chrome extension. That makes it a breeze to use when connecting your external crypto wallet on sites that support MetaMask, like Uniswap and Pancakeswap.
Also worth noting, when you download MetaMask, it'll be connected to the Ethereum network by default. To configure it so it's interoperable with the Binance Smart Chain platform, find the link on the top of the wallet screen labeled "Ethereum Mainnet." Next, navigate to "Custom RPC" and change the parameters to the following:
Block Explorer: https://explorer.Binance.org/smart
Symbol: BNB
ChainID: 56
New RPC URL: https://bsc-dataseed1.Binance.org/
Network name: Binance Smart Chain
Once you've typed in the information above, your wallet will be connected to Binance Smart Chain. So send your BnB tokens to your MetaMask or trust wallet, and it's time to conclude our guide on how to buy ElonGate.
Step 3: Buy ElonGate Tokens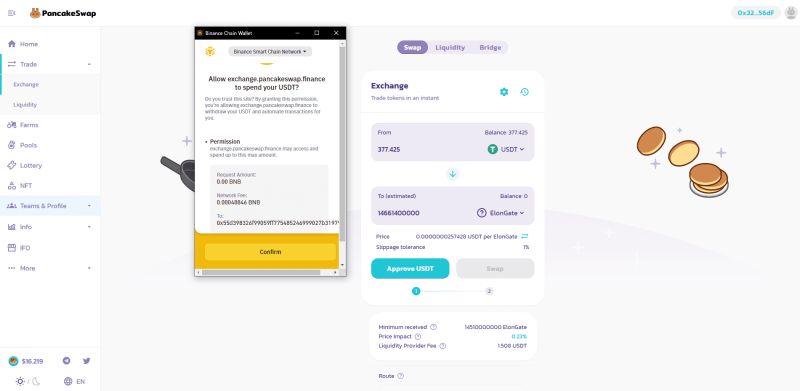 Lucky for you, to buy ElonGate tokens on Pancakeswap is way simpler than configuring your MetaMask wallet to point to the Binance Smart Chain platform. To buy any token on the platform, simply hit the search bar and type in the name of the crypto token you'd like to buy. In this case, type in "ElonGate."
Once you do that, the AMM (automated market maker) on Pancakeswap will instantly quote you the price for ElonGate depending on the amount of BnB tokens you'd like to exchange for the tokens.
Unless you are purchasing hundreds of thousands worth of ElonGate, you should not experience very high slippage rates. That said, just to be safe ensure you check for the max slippage percentage on the website before confirming the transaction. Pancakeswap permits you to set the max slippage percentage directly on their website.
That's it! For those still figuring out how to buy ElonGate, that's all that is required to make an instant purchase. The whole process shouldn't take more than an hour. Now onto a few issues that most people reported while trying to buy ElonGate on Pancakeswap.
Possible Issues One Can Expect While Figuring Out How To Buy ElonGate
Some new traders reported getting one of the following two errors when they tried to buy ElonGate on PancakeSwap:
INSUFFICIENT_OUTPUT_AMOUNT
The transaction cannot succeed due to an error: PancakeRouter
If any of these two happen to you, fret not. This usually happens when you're trying to trade tokens with low liquidity. To correct the issue and begin trading, here is what you'll need to do.
Refresh the web page
Instead of one huge trade, make smaller purchases
Find the setting icon on MetaMask or trust wallet and increase the slippage tolerance
Minimize the decimal places on the amount you're trying to trade
Change the slippage percentage to between 10 and 15 percent. Keep changing these numbers until you find a figure that works
To better decide whether or not learning how to buy ElonGate tokens has been worth it and whether the currency deserves your hard-earned cash, here are several other things you'll need to note about ElonGate and the Binance Smart Chain.
History of ElonGate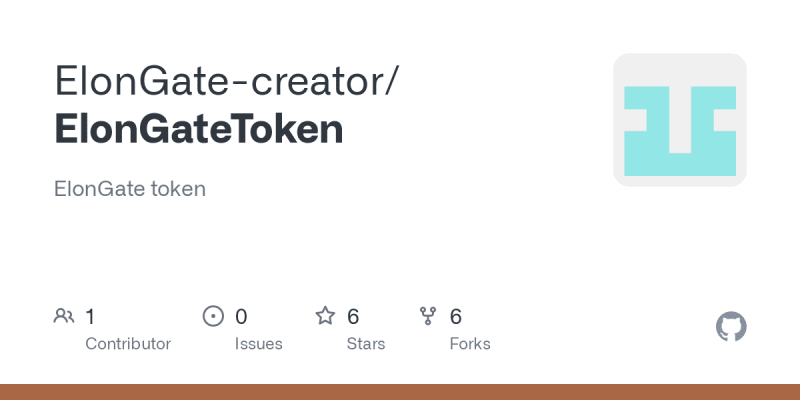 The ElonGate coin was first launched in 2021 as a novelty digital currency in response to Twitter posts by Elon Musk, Tesla founder. ElonGate quickly became a significant social platform, and like today, the price of ElonGate back then was updated live on the Binance online account.
In July of 2021, ElonGate would then be established as a firm made of two distinct legal entities – EG Association, which drives philanthropic efforts associated with the ElonGate crypto, and EG Global, a branch mainly focused on technology development. ElonGate (which is ElonGate's native token) is what provides the crypto community with means of supporting aforementioned philanthropic endeavors.
What's more? Since 2021, ElonGate has gone on to consist of multiple additional projects, including a series of Non-Fungible Token (NFT) collections, and Spark, a Defi social network platform that recompenses users for posting content. Thanks to projects like this, ElonGate has been able to raise over $3 million for charity organizations like Action Against Hunger, the Human Relief Foundation, and Children International.
Also Read: How to Buy Monero: Beginners Guide
The ElonGate "Scandal"
From the ElonGate price history, you can easily tell that the crypto token was dormant for months on end before May 2022. Then, all of a sudden, ElonGate tokens went on a bull run after Elon Musk, CEO and founder of Tesla, mentioned it in one of his tweets.
Musk had just been accused of sexually harassing a hostess during one of his flights so he paid $250k to stop the matter from proceeding to court. And while Musk denied every allegation, this so-called scandal would go on to be dubbed "ElonGate" by social users. The name is derived from the biggest scandal in American history – Watergate, and Musk's first name. The two words merged create ElonGate.
Following this scandal, the sudden awareness around the name spilled onto the ElonGate token, which, in turn, resulted in the token itself attaining a huge user base, competitive advantages, and a 90 percent bull run in less than a week.
Other cryptocurrencies that have experienced a similar bull run due o mentions from Elon Musk include Shiba Inu and Dogecoin.
Conclusion
While buying ElonGate won't be a walk in the park for those trying to get their hands on the tokens (thanks to the fact it does not retail in most popular crypto exchanges), there are still options one can employ, i.e. PancakeSwape and Binance.
All said and done, however, note that ElonGate is still relatively a new addition to the crypto space, so trade with caution. It's still way early into the history of these tokens to pinpoint with certainty when (or if) they will explode in the future. But then again, this is still the case with most digital currencies these days.
FAQs
Is ElonGate A Great Investment?
Currently, more than 5000 distinct digital currencies are circulating on the blockchain network, and most of these are quite worthless. So it is only natural to take the time and wonder whether the ElonGate token is a good investment, especially for retail investors.
Now, the numbers under every ElonGate price prediction are different depending on who you ask. For instance, established forecasting platforms like WalletInvestor believe the ElonGate token is a lousy short-term investment but a potentially great long-term one. For instance, they predict that the crypto token can hit $0.00000001 by 2025, which is a 100 percent increase over the next years.
DigitalCoinPrice predicts that the price of ElonGate token will grow to approx. $0.000000037 by the end of 2023. After that, they believe that it'll keep growing steadily but surely to approx. $0.0000001 by 2030.
You can see, ElonGate price predictions vary wildly depending on a forecaster's sentiment but they all agree on one thing; the ElonGate token is a great investment in the long run for retail investors.
What Things Make ElonGate Different From Other Crypto Projects?
The main reason most investors want to trade ElonGate is that it's a notable novelty crypto asset that has significantly and quickly expanded in scope and scale. The ecosystem now even directs significant amounts of its revenue to charitable organizations while simultaneously rewarding the asset's holders through fee distribution models.
How To Track The ElonGate Token Crypto
The ElonGate price is updated live in real-time on Binance. If you have a Binance account already, tracking that shouldn't be an issue. Better yet, still, on Binance, you'll find ElonGate price prediction analyses you can use to confirm your own biases.
What's the Maximum Supply of ElonGate?
When the ElonGate crypto was launched in 2021, it had a max supply of one quadrillion tokens, but 412 trillion of these were burned right away. Since then, an additional 25 trillion ElonGate crypto tokens have been burned and each week, more keep getting burned.
Who Is The Founder Of ElonGate?
Lorenzo Andree founded ElonGate and is also the foundation's CEO
What Do Crypto Holders use ElonGate For?
ElonGate token holders use them as payment tokens. 10 percent of the transaction fees the ElonGate website platform collects is split in two, between a PancakeSwap LP (liquidity pool) and ElonGate holders. Those earned by the liquidity pool are then distributed to charitable establishments every two weeks.