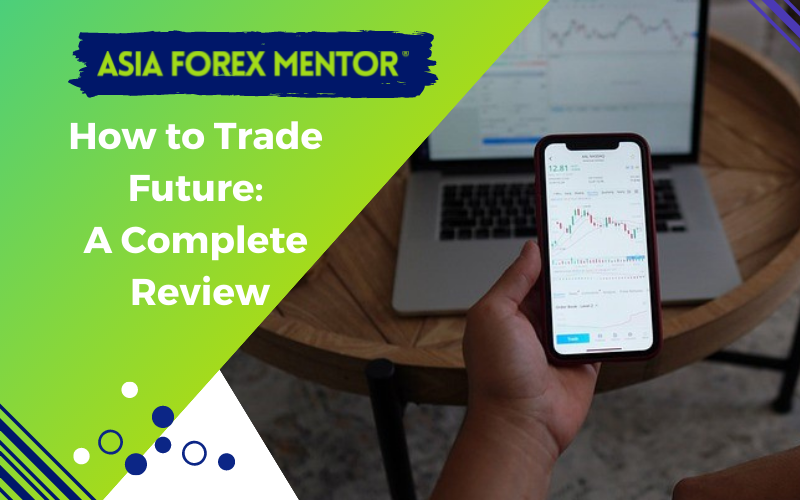 How to Trade Futures – A Beginner's Guide
There are so many assets to trade in the market, so many ways to make money. There is the stock market, the forex market, and even the cryptocurrency market. Among those is the futures market, and you may have heard of that several times if you have been in the business for a while. So, what are futures, and how to trade futures?
Content
Futures Trading for Beginners
Simply put, a futures contract is a promise or an agreement to buy or sell an asset at a certain date at a certain price. Immediately, you can tell that the futures market is mostly speculative. In that market, virtually anything can be sold. That can be stocks, ETFs, cryptocurrency, soybeans, coffee, you name it. Normally, futures contracts are traded on an exchange whereby one party agrees to buy a certain quantity of securities or commodity and the other agrees to deliver that on a certain date at a certain price.
The future market comprises many financial players such as major investors and speculators and corporations that want to take physical delivery of the commodity or supply it. It is also worth differentiating between futures and options since both are very familiar in nature.
Both are contracts whereby parties agree to sell or buy a certain amount of asset or securities at a certain price on a certain date. The difference here is that futures come with obligation, so you are committing to the purchase or sale of the underlying asset. On the other hand, options do not come with such obligation, meaning that you only acquire the right to the underlying asset, but it is up to you to decide whether to exercise such a right. So how does futures contract work in practice?
Also read: Forex Academy
How Futures Works – The Basics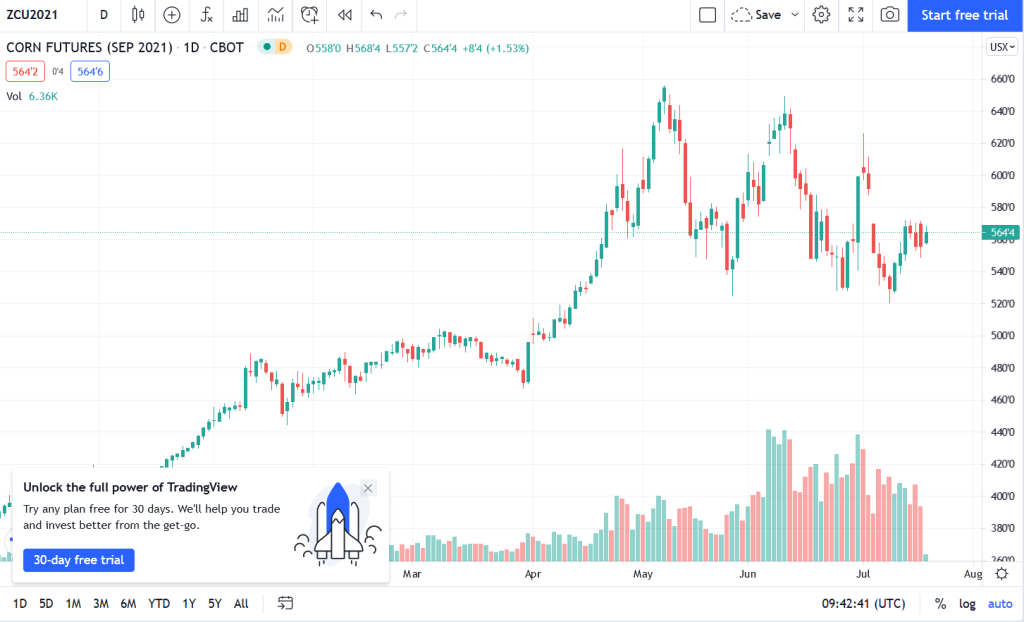 In the futures market, there are two types of traders. There are hedgers and speculators. Futures trading was conceptualized with the idea of securing prices of commodities. It all began with hedgers who want stability and predictability for their businesses.
Suppose that you are a mango farmer. You got a large plot of land and you grow and sell your harvest. Let's say the price tag is $2 a pop but you worry that the price may fall in the future. It could be possible that the price would drop to $1.5 each in four months from now when the mangoes are ripe for harvest. So, you want to lock in today's price now while the going is good.
Also read: How To Trade Currency
Your best bet would be to sell short futures contracts that would expire four months from now. Taking a short position means that you are speculating that the price would go down. If the mango price does drop, your farm would make less money, but the money you make from your future contract should cover some of the losses.
On the flip side of the market, you have the major supermarket chain franchise who would put the mangoes on the shelves. Let's say that this time, they know that the price for mangoes would increase, which would make stocking up incredibly expensive. Therefore, those businesses also seek to capture today's price and acquire the mango stocks now while they are still cheap.
The two examples above are hedgers – futures traders who utilize futures not to profit, but to ensure business stability. On the other hand, you have speculators. Their business is not the underlying asset, but the profit potential from the futures market.
The fast price movements and liquidity, not to mention low margins, in the futures market attract many speculators. They may not even have any assets to show for it, but they do not need that to make money. In fact, many speculators do not actually buy or sell the underlying asset. They do not want or need them and they just close their positions before the expiration and delivery dates. All they want is profit from predicting the price movement of the underlying asset.
How to Trade Futures – Reddit's Advice
So, how to trade futures? Robinhood says that the process is mostly the same across all platforms. Getting started in the futures market is easy. You just pick and choose a broker that offers the best deal with the market of your choice. That means, if you want to know how to trade futures on Webull or how to trade futures Schwab, getting started is the same process. It starts with opening an account. When opening an account, your broker will ask about your experience with investing, income, and net worth. This information helps your broker understand how much risk you would be allowed to take on.
As of now, there is no industry standard for commission and fee structures in the futures market. So, brokers offer different services. Some give you a lot of resources in terms of research and advice. Others just put a quote and a chart in your hands and send you off.
The best way to learn how to trade futures, Binance says, is with a demo account. This is something that certain brokers would provide. It is a virtual trading account with a virtual balance but access to live market data. With it, you can try your hands at trading futures and see how well you do as if you are in the real market. This is a great way to determine your understanding of the market before you commit to the trading game. Even seasoned veterans use demo accounts to try out new trading strategies.
Also read: Best Forex Trading Platform
How Speculators Make Money in the Futures Market
One of the biggest reasons why speculators love working the futures market is the fact that they can control large amounts of assets without investing anywhere near the amount those assets are worth. Let's say that we look at the corn futures market. Assume that the initial margin for 1 corn futures contract is $2,000. The initial margin here refers to the amount of money you need to have in your account to open a position.
Another margin you need to worry about is the maintenance margin. Let's say that it is $1,500 for the corn futures contract. Maintenance margin is the minimum equity, or effective balance, that you must have in your account. If your equity dips below that amount, then you need to deposit some more money to meet that requirement.
It is worth knowing that 1 corn future controls 5,000 bushels. If the retail price is $4, we are looking at $20,000 worth of corns. Speculators can control all of that with just $1,500, which is less than 10%. With that little capital, they can trade in the futures market.
Of course, it is always better to be on the safe side and have more money than the initial margin and the maintenance margin. That way, if the market goes south, you can avoid margin calls, which can result in your positions being forcibly closed as your broker tries to cover his losses from your trading position. When that happens, you end up losing a lot of money. If you engage in intraday trading, meaning that you open and close all your positions within the same day, then your margin is much lower than that.
Different exchanges have varying margin rates and your broker can change that. Margin is based on volatility, which is the frequency and magnitude of price movement. In other words, higher volatility would result in prominent and frequent price hikes and dips.
The margin rates vary among brokers and exchanges, so shop around and try to find one that provides low margin rates. Margin is primarily based on volatility. Volatility refers to how far and often the price moves. You can tell that you are in a volatile market when the price peaks and dips rapidly.
The process of futures trading is largely similar across all markets, brokers, and locations. That means, it does not matter if you want to know how to trade futures in Canada, or how to trade futures crypto, the process is mostly the same.
Learn How to Trade Futures with AsiaForexMentor
There are so many assets and securities that you can work to make money in futures trading. Many traders choose the one that they know well such as crude oil and this is a good starting point. But futures trading is a complex matter and you can only get so far reading free online articles like this one.
To be fair, you can learn a great deal from reading articles like this. There are countless tips and advice out there, most of which come from experts and fellow traders who learn the lesson the hard way. But all of this takes time and you have to learn something by doing, which means trying out futures trading with a demo account or learn with a live account as you develop more experience.
Learning how to trade can take a lot of time, which you may not be able to afford. If you want to expedite the learning process and start trading futures as soon as possible, consider investing in a trading course. AsiaForexMentor provides you with an effective One Core program that teaches you the basics of trading and how to make money consistently.
What you get in our course is a complete understanding of the market and an effective ROI-based trading system. This trading system helped many traders understand not only how to trade futures, but also forex, stock, and any other market that has a chat. This means that you can still use our trading system in any other market if trading futures is not working out for you.